|
October 19, 2013
|
Category: Domination Phone Sessions, Erotic Humiliation, Male Chastity, Small Penis Humiliation
|
---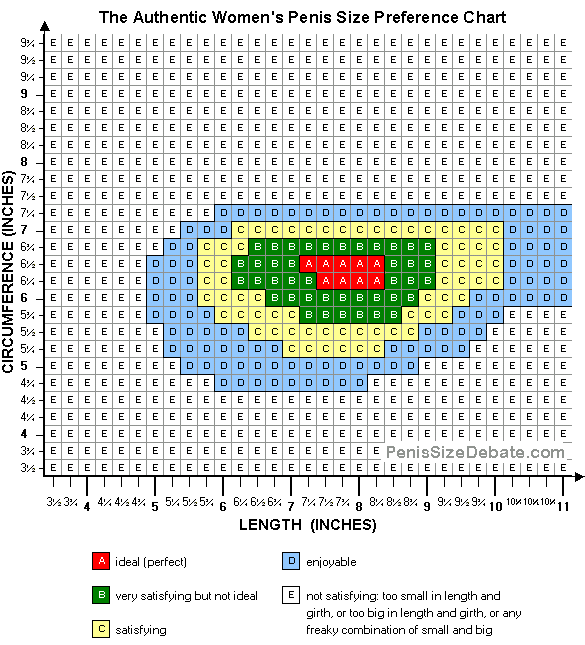 I was visiting one of my favorite forums www.orgasmdenial.com and read a post about penis size. Someone posted a link with some interesting chart on a woman's penis size preference.  To read the page click here. It will open a new window.  In fact the whole size is about penis size.
So I thought it would a be a great topic to present on my blog and give you MY take on penis size.
What is The Perfect Penis Size and Does Size Really Matter?
I'll start with my reply to the post:
"Under 5 inches, although some sate that it's average, means that only MAYBE 4 inches is actually penetrating. I'm sorry but I would not even bother. If I encounter a wonderful submissive man with less then 6 inches he will be trained for "other" things and fucking won't be one of them.
I prefer 8 plus inches but I have met 7 inch cocks that were the correct portion and felt great.
In all honesty I prefer a wonderful submissive man over a large cock stud. I might fuck a large cock stud but I probably won't be having him hang around. If I find a submissive male with a large cock then I've hit the jack pot. I actually have one and he stays on chastity 24/7 so that he only fucks me.
I'm not sure of the statistics on penis size or if it really matters or not. For me if it's under 7 then it's not going in."
What Do You Do With a Small Penis?
As I mentioned above I will not pass up a wonderful submissive man because he has a small penis.  The truth is that most cocks are inadequate unless they have had proper training. Although I find fucking to be most pleasurable there are so many OTHER activities that turn me on. I really need to be in the mood for a cock to fuck. I'm totally happy strapping a nice dildo onto a slaves face and face fucking him or I do have special dildo's that strap over a small penis. There is a solution to every "small" problem.
But the thing that motivates me the most about men with small cocks is how easy it is to manipulate them. I know that we've been taught that manipulation is a bad thing but I assure you it is not in my world. A man with a small cock has already dealt with humiliation and inadequacy. He is already conditioned, for the most part, to handle my erotic desire to control and mind fuck him. I love humiliation but it's just not the same unless the one I am humiliating is turned on by it. Does this make sense?
Small penis humiliation can be a power elixir with the right dynamic. Nothing is hotter then two people engaged in am erotic sexual challenge. Personally it ranks high for me and when I encounter a man who also adore it, knows how to seduce that part of me, I am thrilled!  I also feel that ALL cocks should be chastised, however a small dicklette should ALWAYS be kept in a cage and kept denied for long periods.
The key is to teach him how to please you in other ways. Over the years I have learned that cock size doesn't matter as much as a good attitude on a sweet submissive man. What are your thoughts?
Sign up for updates by adding your email before. It WILL require you to confirm your subscription so be sure to check, confirm and make sure you are added.
---
---